The Tales
The plant-based movement transcends food
Jan 03, 2023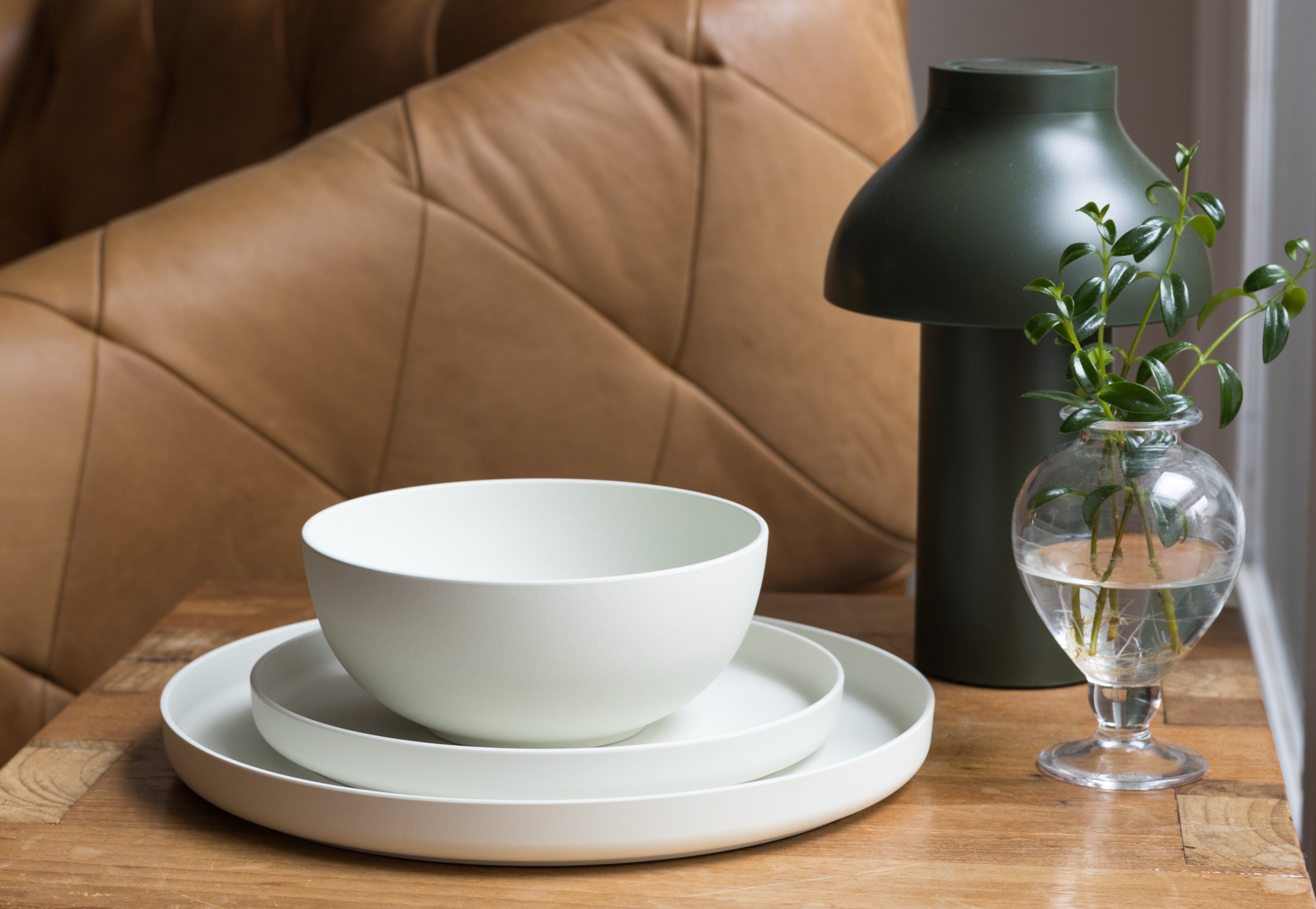 It's hard to walk into a grocery store these days and not notice the explosion of plant-based offerings. From meat and dairy to eggs, shoppers can find a plant-based substitute to many traditionally animal-based foods. As we head into 2023, some are even making resolutions to seek out more plant-based options.
But there is a plant-based universe of products beyond just foods that are also enjoying growth in consumer interest. That's where Zungleboo comes in.   
Plant-based home goods 
Our founders started Zungleboo with the mission of offering plant-based tableware that fits into the busy lifestyles of today's consumers. But we knew we didn't want to craft yet another single-use product. While 36 percent of consumers are aware of single-use plant-based tableware, the idea of reusable plant-based dinnerware is not even on their radar screen. This is according to a 2022 research report prepared for the Plant-Based Products Council.
The vision was to create a product and brand that families would use again and again, that would look great on their tables and that could be put in the dishwasher and microwave. The goal was to make lives easier without creating additional waste.
When you begin to look, there are a number of sustainable home goods made with bamboo, wheat straw, coffee husk and more. Everything from straws to toothbrushes and bowls and plates are marketed with plant-based material. But many of these products use binders to make them sturdy enough to be reusable. Some contain melamine, others may even contain polypropylene (PP) which is a petroleum-based chemical. 
The science of sustainability
 Our research led us to a bio-compound called polylactic acid (PLA for short). Without heading down a 7th grade science class rabbit hole, PLA is a bioplastic made from the starch of plants, in our case corn. When combined with fast-growing, renewable bamboo, it forms a sturdy material that can be molded into our plates, bowls and so much more. Lightweight, shatterproof and dishwasher safe. We wanted to make sure our bio-based products can easily fit into the lives of busy families.
But more than that, we hope that Zungleboo is just one part of lifestyle change that families are making, as they take steps towards increased sustainability. Policymakers and large corporations can make big strides in sustainability if they choose. But it's the little steps we all can make individually that can start to have an impact now.
Maybe it's time to switch to better dinnerware?