The Tales
The Bookshelf: The joy of family recipes
Dec 05, 2022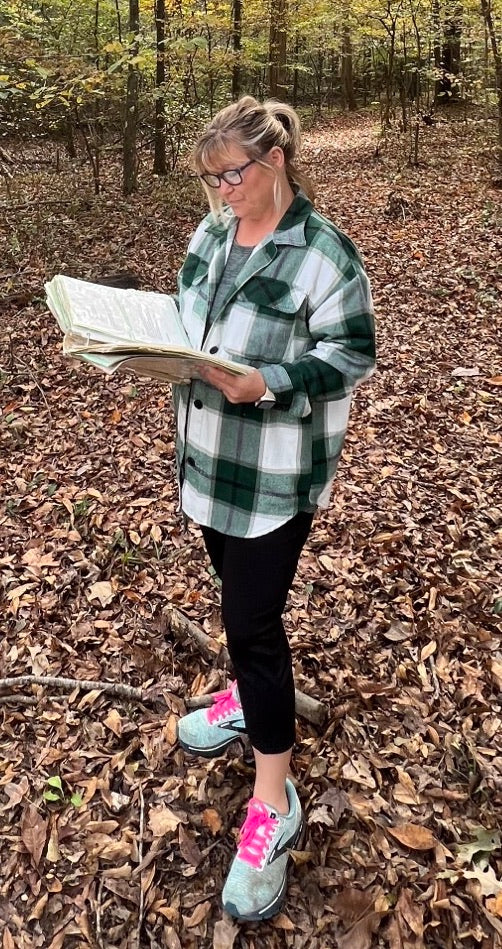 Food has a way of uniting us and bringing us together over shared dishes and shared memories. This is especially true when the food on the table is from special family recipes. Noted chef, restauranteur and author Robert St. John once said, "In the South, the most treasured things passed down from generation to generation are the family recipes."
Hastily written down on cards or note paper, the recipes that are passed through families, or from a close friend create links across generations and distance.
When we asked Zungleboo friend Gretchen (@themindfulnomadic on Insta), if she had a go-to cookbook in the RV they call home, it wasn't a cookbook she replied with. Gretchen's go-to recipes are the recipes her mom and grandmother and sister-in-law passed down to her. She keeps them in a book that goes with the family wherever they go as they travel the country full time in the RV.
Family recipes as special memories
The cards and paper are creased and smudged with spilled ingredients, but as Gretchen told us, "That's what makes them special, right?"
Gretchen shared a few special memories with us.
• The white candy recipe passed down from her grandmother and mom is finicky and needs to be beaten outside when it's cold in order to work just right. They make this every year at Christmas – when it's just cold enough.
• Gretchen's grandmother only used sour apples in her apple pie because the rest of the recipe was so sweet. Today, she gets her kids in on the action peeling apples for the pie.
• When she got married, her sister-in-law gave her a special Chicken Divan recipe that was a favorite of Gretchen's new husband. Sadly, Gretchen's sister-in-law passed away and the handwritten recipe is a treasured memento and making the recipe always brings her to mind.
Whether a seasonal recipe or an everyday dish made frequently, those that come from family and friends do so much more than feed the body, they also nourish the soul and spark special memories.
Family Recipes - White Candy
3 cups sugar
¾ cup evaporated milk
1 cup white syrup
1 stick of butter
1 cup chopped nuts
Cook all ingredients but nuts to a soft ball stage. Remove from fire, add nuts and beat until it is THICK LIKE HONEY. It will take a while (I usually go outside when it's cold and let it cool that way while beating). Pour into a buttered pan and let cool when cool cut into squares *You will need a candy thermometer.
Family Recipes - Grandma Noyes Apple Pie
Prepare pie crust for one pie
2 cups apples (sour ones Jonathan, not Delicious)
1 cup sugar
1 ½ tablespoons butter – dot this on apples
1 teaspoon cinnamon
Add some water to it not much just 1/4 cup just to make the pie juicy. Put this in a pie shell and bake in 350 for 45 minutes or until brown and done.
Family Recipes - Chicken Divan Broccoli
Chicken breasts
1 can cream of mushroom soup
1 can cream of chicken soup
1 cup mayonnaise
4 teaspoons lemon juice
Sharp or mild cheddar on top
*The handwritten recipe card comes with a note, "Use only these ingredients"