The Tales
What we left out: No BPA or Melamine Plates
Nov 14, 2022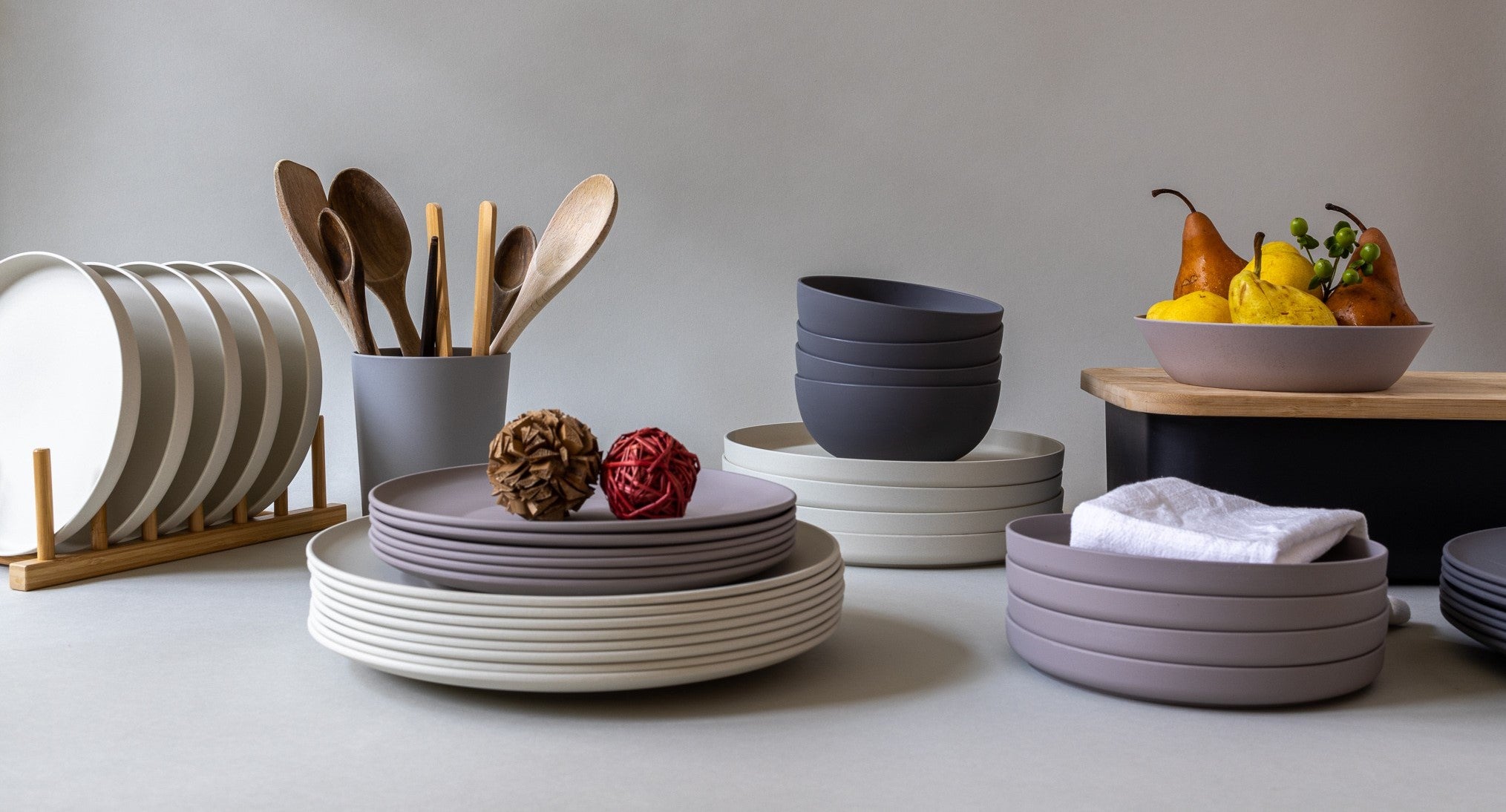 When creating Zungleboo tableware we spent a lot of time researching what we wanted our plant-based plates made with. The dishes had to be sustainable, be reusable, be functional and look fantastic on the table. We also spent an equal amount of time deciding what we wanted to make sure we left out. W didn't want to offer another melamne plate or something with Bisphenol A (BPA)
At the top of our "left out" list were Bisphenol A (BPA) and melamine.
BPA Free
BPA is a chemical used to harden plastics and loads of everyday plastic items contain it, but not Zungleboo. Why did we choose to leave it out? Well, our mission was to create tableware that was sustainable but also non-toxic and free from harmful substances. And the issue with BPA is that there are questions about its safety.
While the FDA says that BPA is safe at the current low levels of human exposure, other animal tests are cause for concern.  The tests raise concerns about the potential impacts of BPA on the brain, behavior and prostate glands of babies, fetuses and young kids. For us, leaving it out was a no-brainer. For more on BPA, check out this overview from WebMD.
Not another melanine plate
As for melamine, the issues are twofold. First, it is an industrial chemical. And yes, lots of plastic tableware and utensils have melamine and the FDA has approved it for such use. Those cheap colorful kids' plates with fun characters on them? Many of those are melamine plates.
However, once heated in a microwave, a small amount of melamine may migrate out of the plate and into the food, especially acidic foods. For that reason, melamine plates are not to be used in the microwave. For us, that's a double whammy. Melamine, when heated, can leach into the food AND as a result you shouldn't microwave it. We've strived to craft a product that not only is sustainable and free of toxins, but also works with the way families eat today. And like it or not, many busy families use microwave ovens on a regular basis.
So now that you know a little about what is NOT in Zungleboo, check out our "Science of Sustainability" post for a deep dive into what we're really made of.