The Tales
The Bookshelf: Small Space, Big Taste
Nov 07, 2022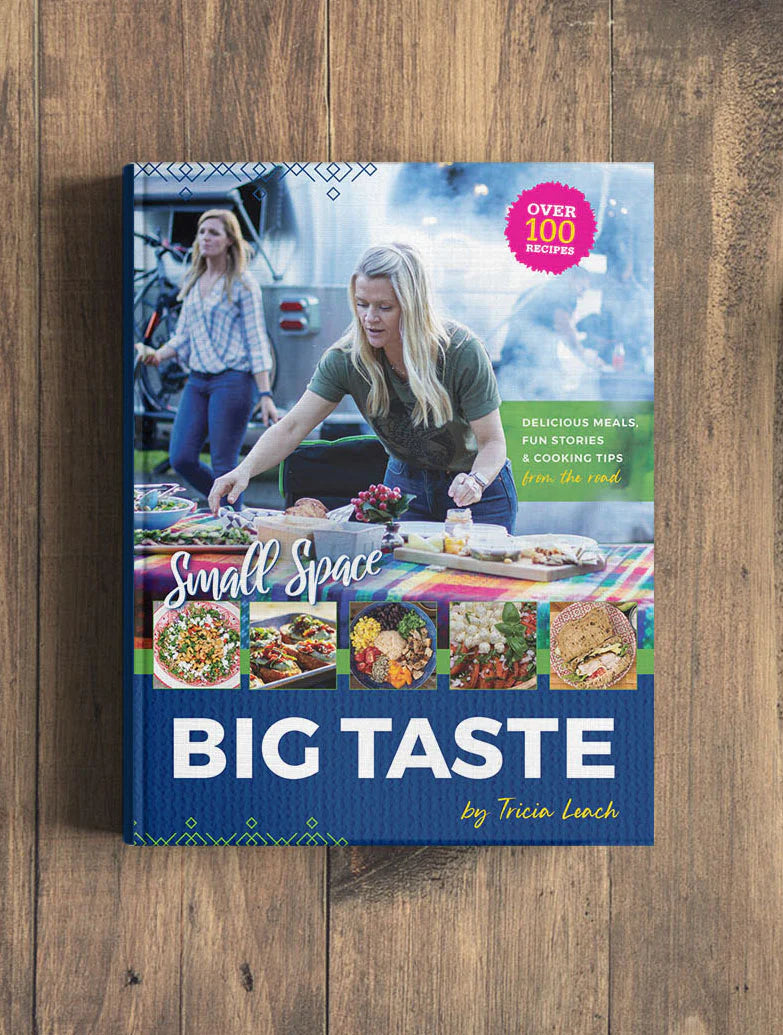 When your home is a 40-foot long RV, space is at a premium. You don't have the luxury of a bookshelf of cookbooks to draw from when planning meals. 
So, when we asked full-time RV traveler, Vikki Feist (@createyourbestlifetoday on Instagram) if she had a go-to cookbook in their home on wheels, she immediately told us about Tricia Leach's Small Space, Big Taste cookbook.
Vikki appreciates the fact that the cookbook author is somebody who also travels full-time and understands the lifestyle. "The cookbook is very well organized and the recipes are easy to follow. Plus there are images of each recipe," she says.
Having a go-to resource that simplifies meal prep is key for Vikki. Along with her husband Jason, she is raising two kids and renovating the family's RV all while traveling full-time. They are also professional and personal growth coaches who help other digital nomads thrive while balancing road-life, family and work? 
Some of the Feist family's current favorite recipes from Small Space, Big Taste are: Spinach Dip, Mediterranean Bowl, Turkey Burgers and Sonoran Tacos.
The range of flavors is important to Vikki. She tells us, "Just because we live tiny, doesn't mean we can't eat meals that have big flavor." It helps that the cookbook author also has a line of spice blends to make the recipes even easier. And naturally, they come in lightweight screw-top jars so they are travel-friendly as well.
We wish Vikki and her family continued safe and happy travels with loads of delicious meals and memories along the way.