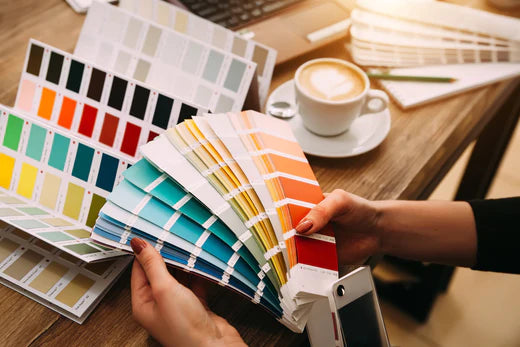 Every year about this time, experts in the home décor space make their pronouncements about color trends for the upcoming year. Several have already weighed in on 2022 colors and we're delighted to see that the Zungleboo color palates are on-trend. 
Veranda, a leading luxury home décor magazine published an article reviewing the "Biggest Color Trends to Keep An Eye On In 2022." Many of the trends identified by the experts in the Veranda article call out natural earth tones as a way to evoke harmony and balance in home décor. The editors describe the grey-green color they highlight as a "sophisticated hue [that]symbolizes balance and harmony often seen in the natural world." 
The article goes on to talk about earthy tones being on-trend with one of the experts interviewed highlighting the calming effect of natural tones in the home.
Paint company Benjamin Moore named their color of the year and color palate of the year recently which includes colors named morning dew, natural linen and steam along with 11 other hues. The colors struck us as very organic and include botanical hues that "ground us in warm reassurance," according to the company. 
It seems as if you can't go wrong with warm, earthy, natural tones in home décor. Zungleboo's plant-based plates and bowls will fit right in with these color palates and, in addition to looking great, they also support a sustainable lifestyle. And, if you check us out on Instagram, you'll get a sneak peek at some of the new colors we'll be introducing in 2022.