The Tales
Eco-friendly Al Fresco Dining
Mar 20, 2022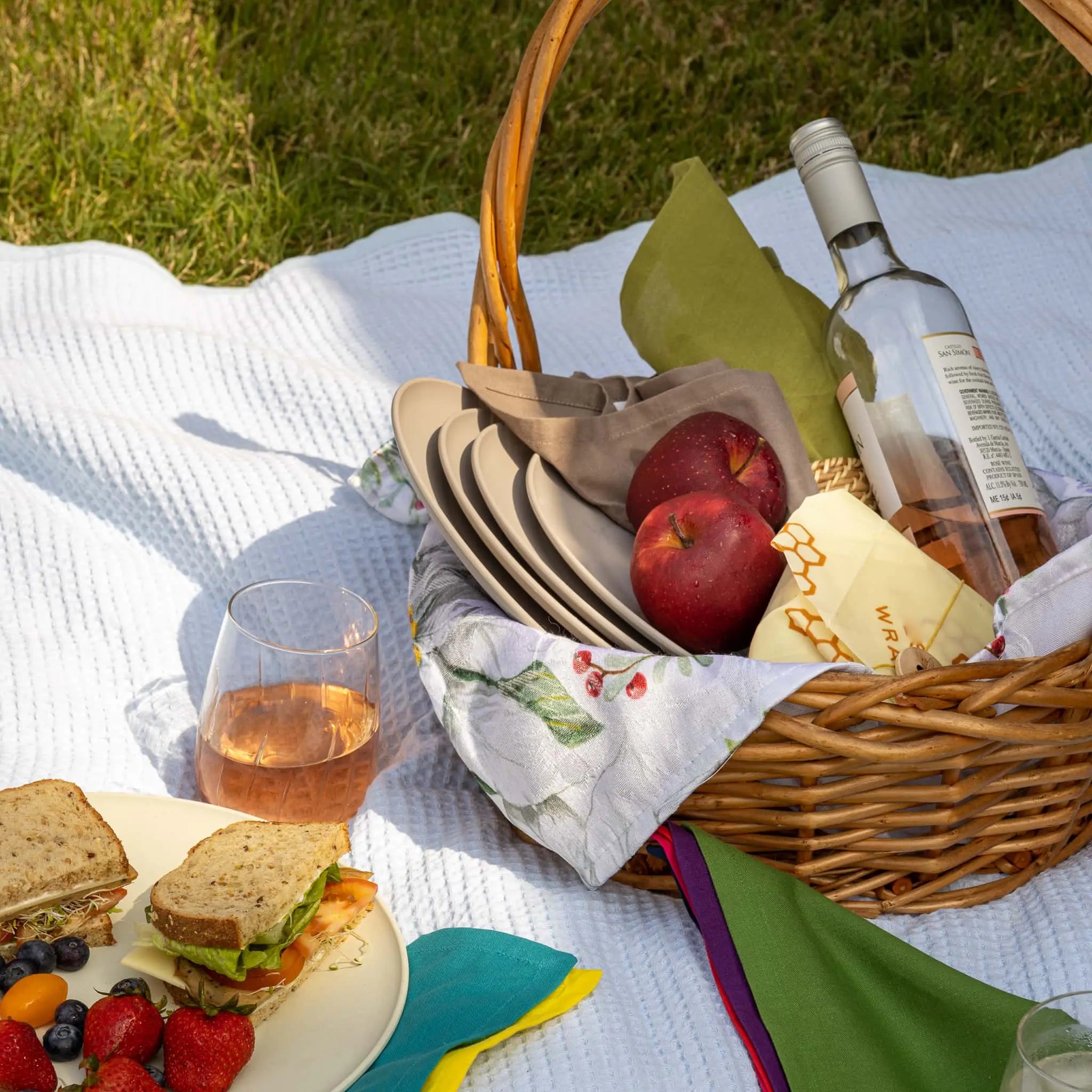 The first day of spring is here and in some parts of the country, that marks the beginning of outdoor dining season. Whether it's a backyard barbecue, wine and cheese on the deck, a picnic in the park or s'mores by the campfire there is something special about enjoying a meal outside.
But before you pack the picnic basket or fire up the grill, think ahead about how you can make your al fresco dining a little more eco-friendly this year. Here are a few tips: 
Repel bugs. Don't exterminate them. One of the not-so-great things about outdoor dining is the insects. We get it. We don't like sharing our meal with mosquitos and gnats either. However, many bugs do play an important role in your backyard ecosystem, so look for products designed to keep the bugs away from you but not kill them all with chemicals. There are many earth-friendly products from wearables, oils, even sprays and torch fuels that will do the trick without harming plants, soil, humans or pets. This article provides a good breakdown of some options.
Say no to single use. Whenever possible, try to avoid single use items that get tossed right away. Instead of 20 oz. plastic bottles of soda, have everybody bring their reusable water bottle to the picnic or prepare a big pitcher of lemonade. But what about tableware? Surely paper plates are the way to go for outdoor dining, right? Well, not if you have an option. We're not suggesting that you haul your heavy ceramic plates or your good china to the park but Zungleboo plates and bowls are super lightweight, pack easily and are sturdy, reusable and dishwasher and microwave safe. And they are a certified by the USDA as a bio-based product.
Food for thought. It may be tempting to run through a drive-thru to feed the family at the picnic, but we suggest you resist and think outside the paper bag. Preparing a meal with fresh local ingredients may take a little longer but the results will be worth it. It will likely taste better and be better for you and for the environment.
Make a clean getaway. When the fun is over and it's time to head home from the park, do a double-check to make sure that you're not leaving any litter behind. Ensure that any recyclables get put in the right container if it's available and that any trash gets picked up and tossed in the trash can. If you're someplace that won't have trash cans and recycling bins available, plan ahead and bring your own bags to take your trash and recyclables home with you for proper disposal. 
Some advance planning can turn your outdoor dining into a sustainable experience that's fun for all and good for the planet.