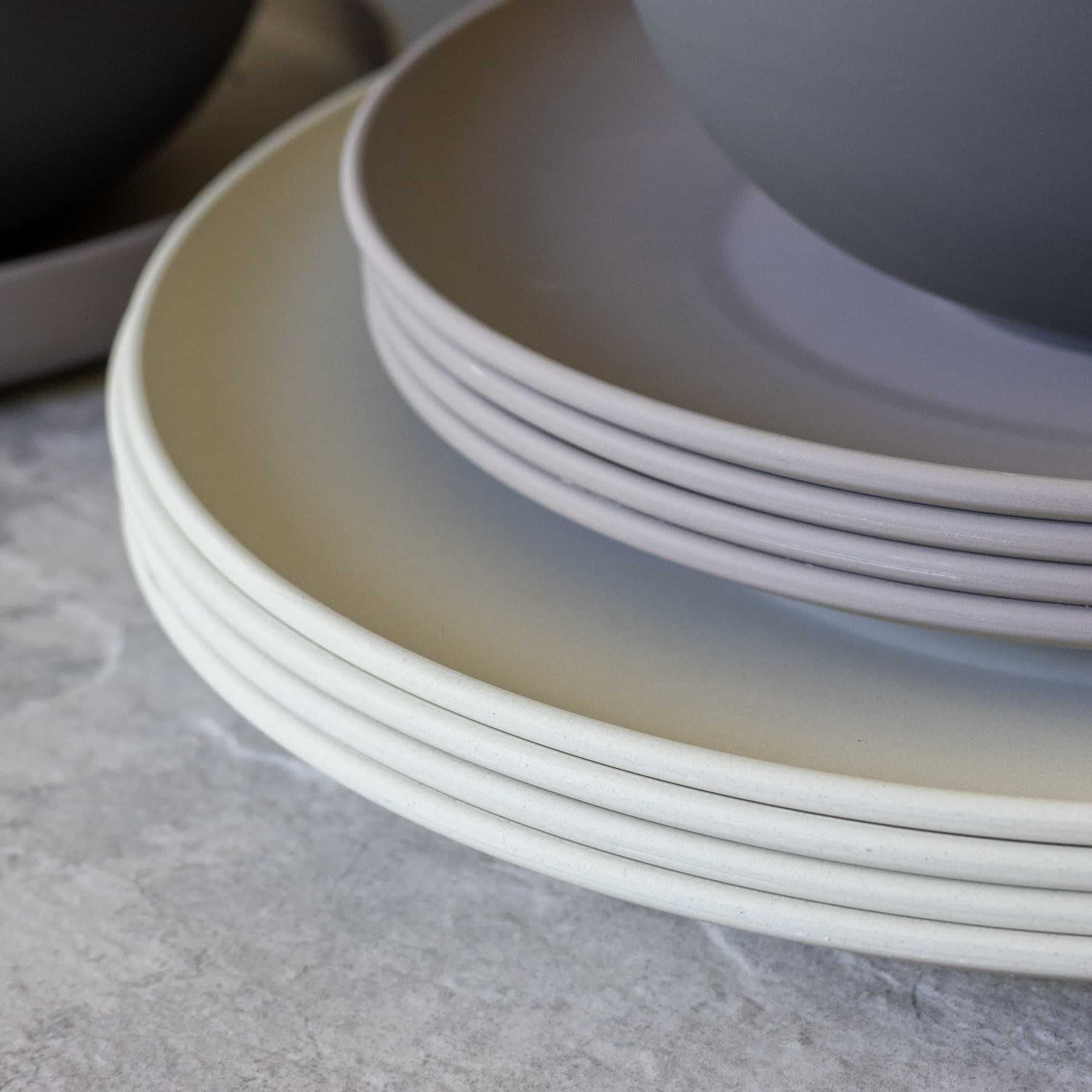 Matte plates and bowls complete the collection. A few years ago, matte became a major design trend in kitchens with renovations that included matte cabinets, matte walls and even matte appliances. The trend brings some sophistication and warmth to a room often associated with cooler whites and stainless steel.
Better Homes & Gardens even recently proclaimed "Move over, stainless steel. There's a new favorite finish" in an article called "Matte Black Appliances Should be on Your Radar."
So, what if you're sold on matte but either don't want to or can't undertake an entire renovation right now. How can the rest of us tap into the matte kitchen trend in smaller ways?
Matte Options
Here are a few options for including matte without the commitment of a full kitchen overhaul:
Swap out the hardware: A simple swap out of your existing kitchen cabinet and drawer knobs and pulls with a matte black is a quick and easy fix that can make a big difference.
Matte Tableware Makes the Grade: There are a variety of matte tableware options available to help bring the trend into your kitchen and dining room. And for those of you who are snapping pics of your culinary creations, matte plates and bowls provide a perfect backdrop for food photos since there is none of the shine or glare that you get from higher-gloss dishes.
Small appliances bring a touch of matte: Not ready to replace the major appliances but want in on the trend? How about a new toaster, coffee maker, blender or food processor in a nice matte black to decorate your counters?
Sometimes an accent wall is all you need: When doing all four walls seems overwhelming, consider one accent wall. Select the right wall and just paint one to warm up the room without undertaking a major painting project.
Shining a light on matte: From matte black pendants over the island to matte shades on the light fixture over the table, lighting is a great way to introduce some matte accents without breaking the bank. 
Before jumping into the deep end of the matte pool, ease into the trend and see how it suits you. And if you find matte is your match, then you can go all-in.