The Tales
Life on the Road: What nomad life is like for one family of seven
Jun 16, 2022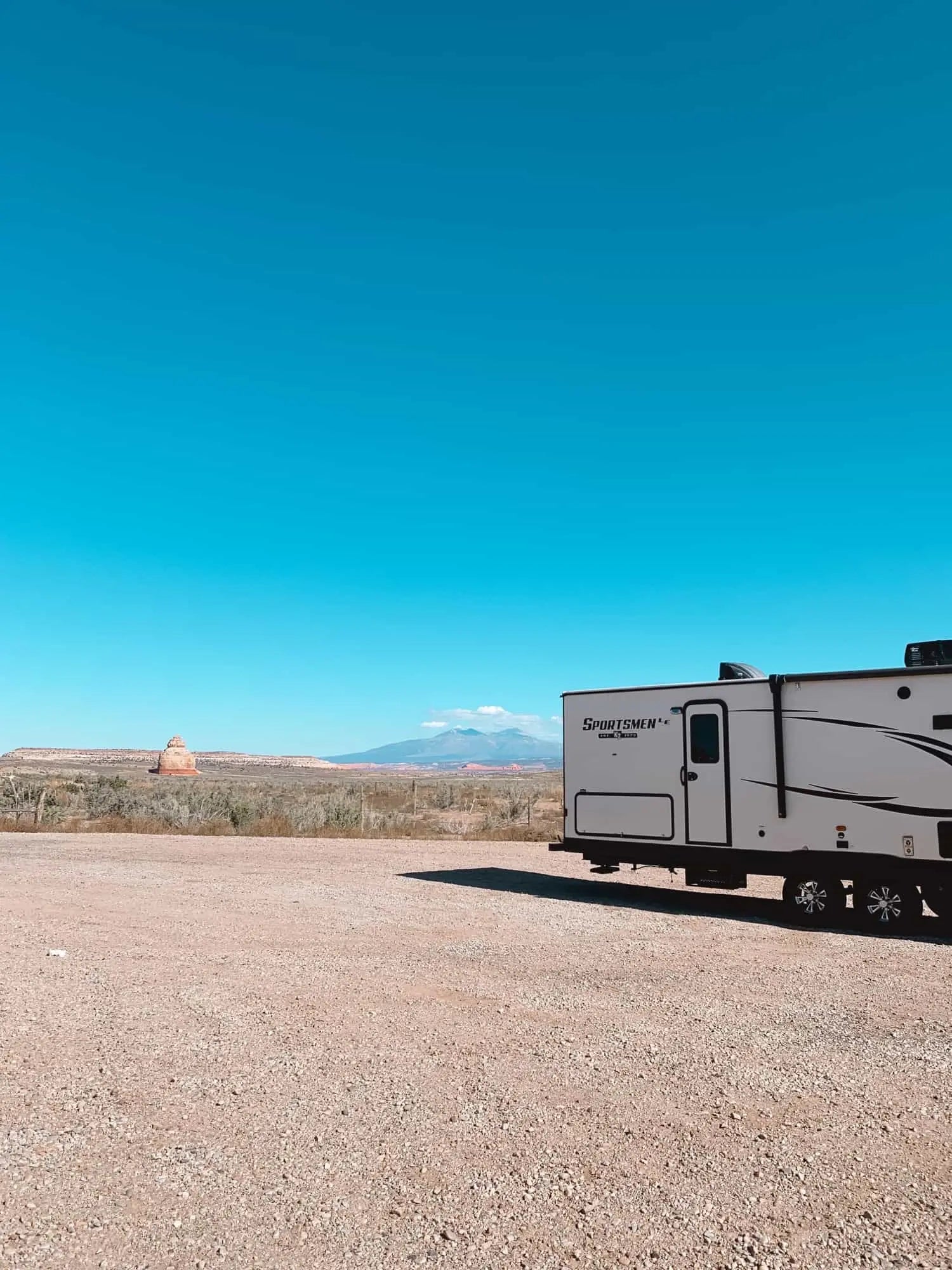 Three years ago, Gretchen (@themindfulnomadic on Insta), her husband and their five kids moved out of their "sticks and bricks" house and began their RV life on the road. 
RV life tips and tricks
We talked with Gretchen about what nomad life is like and she was happy to share their experiences and advice. And speaking of advice, if you're engaged in nomad life or thinking of hitting the road, you should definitely check out Gretchen's blog. She shares lots of great tips and tricks for the RV life, everything from roadschooling, to feeding a large family on the road to tricking out your RV.
Enjoying nature and learning to care
Of course, experiencing different parts of the country (or world!) is often a primary reason many nomads and nomad families adopt this lifestyle and Gretchen's family is no different. She says that their favorite experience overall has been seeing the different terrains of the country citing the canyons of Utah and the mountains of Tennessee being at top of their list so far. Her children would echo that and report that getting to see and experience new things all the time is their favorite part of life on the road.
And when it comes to sustainability, seeing so much of our natural world may have had an impact on the family. When they started, they were all about convenience, especially with so many people living in such a small space. But something shifted within the past year and the family has been striving for a more natural way of living including eating cleaner, practicing yoga, and looking for more sustainable choices for everyday items like natural soaps, plates, and so forth.  And yes, they do have some Zungleboos stocked in their little kitchen - check out her Instagram post about our Sora bowls.
Making it work
So, if you're like me, one of the first things you thought of when you heard "seven people in an RV" was likely "How the heck does mealtime work?" Gretchen assures me that you can cook a whole meal from scratch in a tiny kitchen just as easily as a large one. You just have to learn how to maneuver things around to take up less space. Though she did admit that it took some getting used to going from large casserole dishes and pans to smaller ones. And much to her kids' dismay, she can now only cook 12 cookies at a time.
Balancing Act
Two other important factors of full-time RV life on the road that Gretchen tries to be intentional about are fostering and being part of a community while also making space for personal time.
She says that the robust online community of fellow nomad families has become an awesome source of inspiration, tips, information and support. "Everyone has a community waiting for them," Gretchen told me. "It's just about finding that community of likeminded people to wrap around and encourage each other on the endeavors of life."
On the flip side of the coin, she does report that personal time is something she has to schedule in. Life on the road can be busy and hectic so she makes it a priority to meditate, practice yoga and find time to connect with her husband. They make it a daily habit after dinner to sit outside and just talk and enjoy one another's company. 
While full-time life on the road may not be for everybody, hearing about Gretchen's approach to their adventures, their connections to each other and their increasing focus on sustainability makes it sound pretty appealing.
Happy and safe travels Gretchen!