The Tales
Summer weekends, sustainability and sales! Have a safe and sustainable Fourth of July
Jun 29, 2022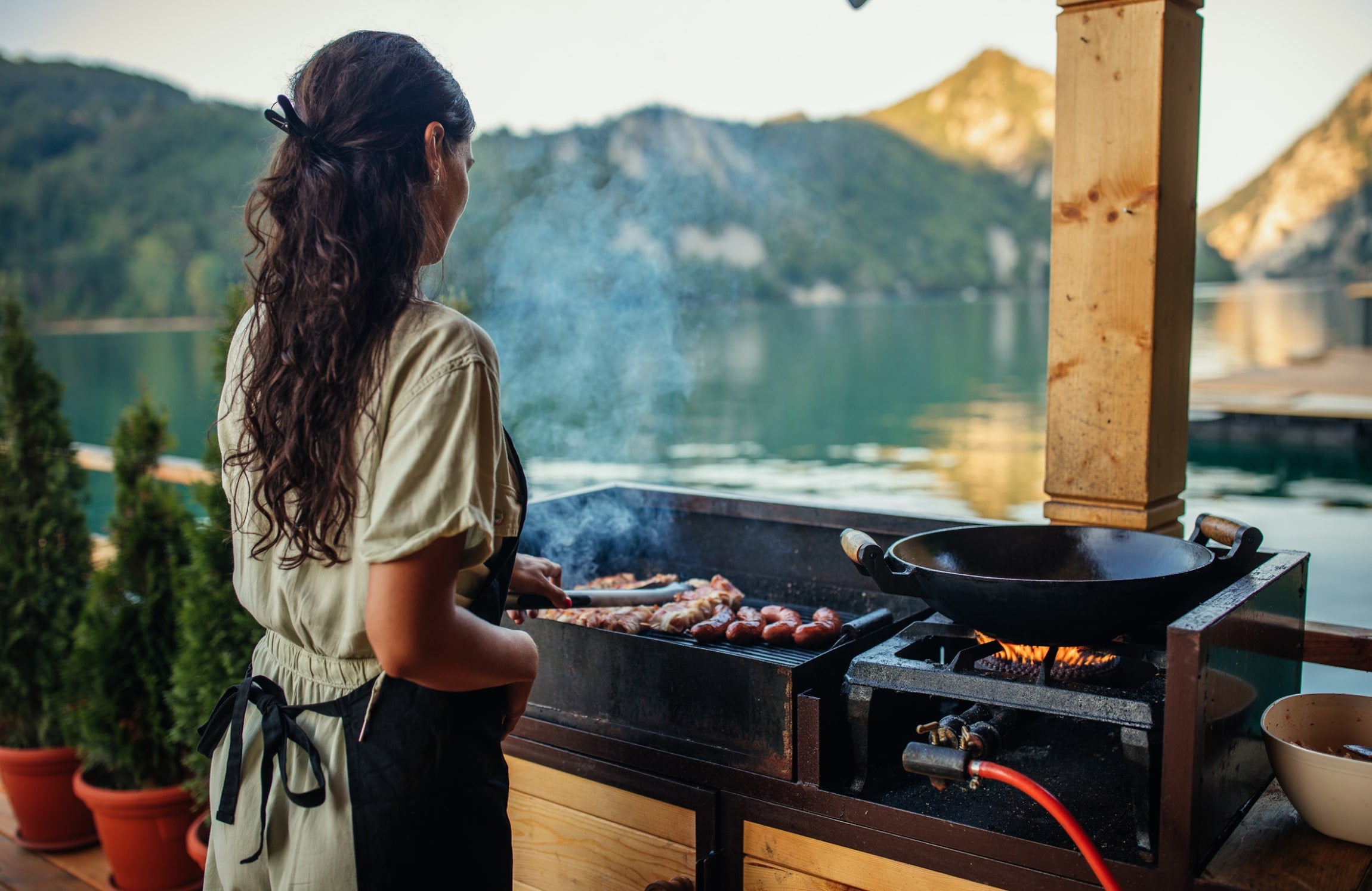 Long summer holiday weekends are some of the best weekends of the year. Whether your plans include travel or staying put, there is something about the relaxed vibe of an extra day or two off, warmer weather and longer days that's magical.
One of the most popular ways to celebrate any holiday is, of course, with food and Fourth of July is no different. Fourth of July is best known for cooking out on the grill or smoker. In fact, it is the most popular holiday for grilling out with 68 percent of Americans saying they'll grill out this summer weekend. This beats out both Memorial Day (56%) and Labor Day (56%).
Grilling out
Now depending on where you are, "grilling out" might mean very different things. In the south barbecue reigns supreme – and even that can vary state by state. In many areas, it means burgers, bratwurst, hot dogs and chicken. And even lobster, salmon or other fish or shellfish on the coasts.
But no matter where you are celebrating and what you're grilling (or smoking or barbecuing) this summer weekend, we hope you're doing so safely and sustainably. The Spruce Eats has a great article on how to cook out sustainably and we love some of their advice.
Electric or gas (preferably natural gas) grills are better than charcoal.
Reduce pre-heating time
Clean your grill after grilling when it's still hot as opposed to prolonging the pre-heat time
Ditch the disposable plates and utensils (Pro-tip: Zungleboo is having a Fourth of July special. The whole store is 20% off!)
Sustainable barbecue
In addition to those we'd like to add a few more tips:
Shop locally for food and be sure to check out local farmers markets.
Add an abundance of side-dishes and a little less meat.
Make enough for your crew but don't go overboard. Try to minimize food waste.
If you're going to add outdoor lighting, check out some solar options.
When it comes to bug repellants, go natural to keep the pests at bay.
Wherever and however you are celebrating this year's summer weekend, we hope it's a safe and happy one.