The Tales
Zungleboo-sponsored culinary intern talks plating, pastries and plans
Jul 12, 2022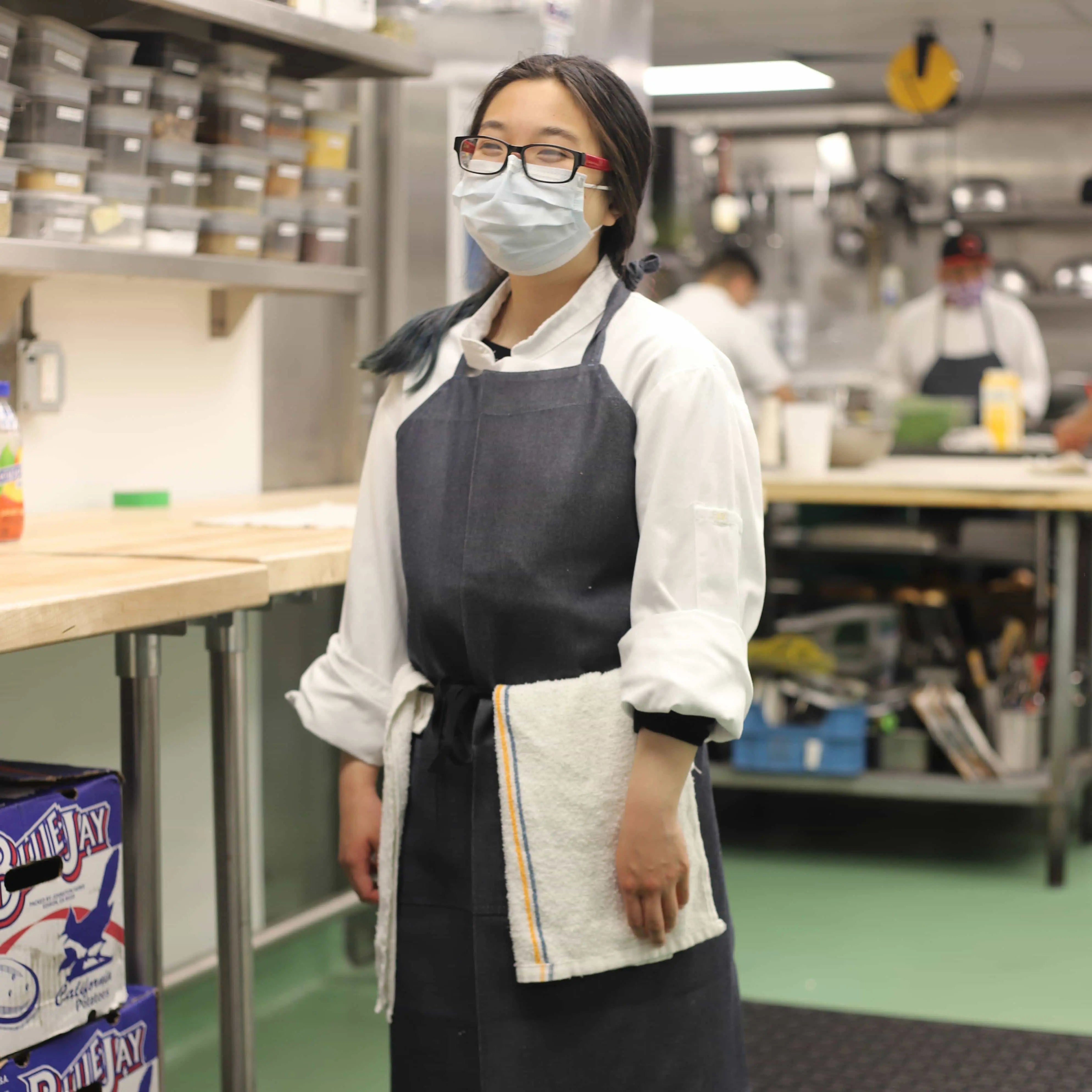 Zungleboo sponsors a culinary intern at Sprout Chef Training.
There are a lot of reasons to make sustainability a priority and one of the reasons is a simple desire to leave a better planet for the next generation. What legacy are we leaving for them? Will they still have ?esources? How will the planet be for future generations?
Kathy Dao, culinary intern
We had an opportunity to talk to a young lady who happens to be a culinary intern sponsored by Zungleboo. As part of our partnership with the Sprout Chef Training program, we wrote about our collaboration in an earlier blog. And based on that conversation with Kathy Dao, I'm happy to report that there is a lot to be hopeful about with the next generation – all the more reason for us to make the right choices now to ensure a better climate for them.
Kathy was raised in the Tenderloin district of San Francisco by parents who has immigrated here from Vietnam. Growing up, Kathy worked hard at school and had multiple jobs to help her family. She was raised helping her mom do prep work in the kitchen and became a fan of cooking shows, especially anything with Gordon Ramsay. But aside from that, Kathy didn't have a lot of opportunities to explore a culinary career, until she became part of the Sprouts program.
After graduating from San Francisco State University this year, Kathy is trying her hand at a few internships including the Sprouts internship that places her in the kitchen at Boulevard, a celebrated San Francisco restaurant on the Embarcadero waterfront.
Growing experience 
Never having worked in a commercial kitchen, Kathy was struck by everything from the various machines that exist to help prepare the food as well as the amount of prep work that goes into getting ready for meal service.
She has learned how to plate food to look great and meet the standards of the high-end restaurant, including just the right way to scoop ice cream so it looks perfect.
The experience has taught her more than simply how to plate a great-looking meal. She mentioned that working in a busy restaurant kitchen has taught her how to be flexible and how to take criticism and input from the chefs. Each day she knows that she has to be flexible enough to take on any task that's asked of her. And she also has the opportunity to learn from some pros and knows that that means sometimes having to take their input on how to do something. It's all part of the learning experience. 
As for the future, Kathy is still exploring her options but can definitely see herself pursuing a full-time culinary job.
But for now, she's enjoying learning at Boulevard and confesses to us that working on pastries is her favorite part of the job. We are eager to see what will be her next endeavor.