The Tales
Zungleboo Celebrates Two Years!
Sep 01, 2022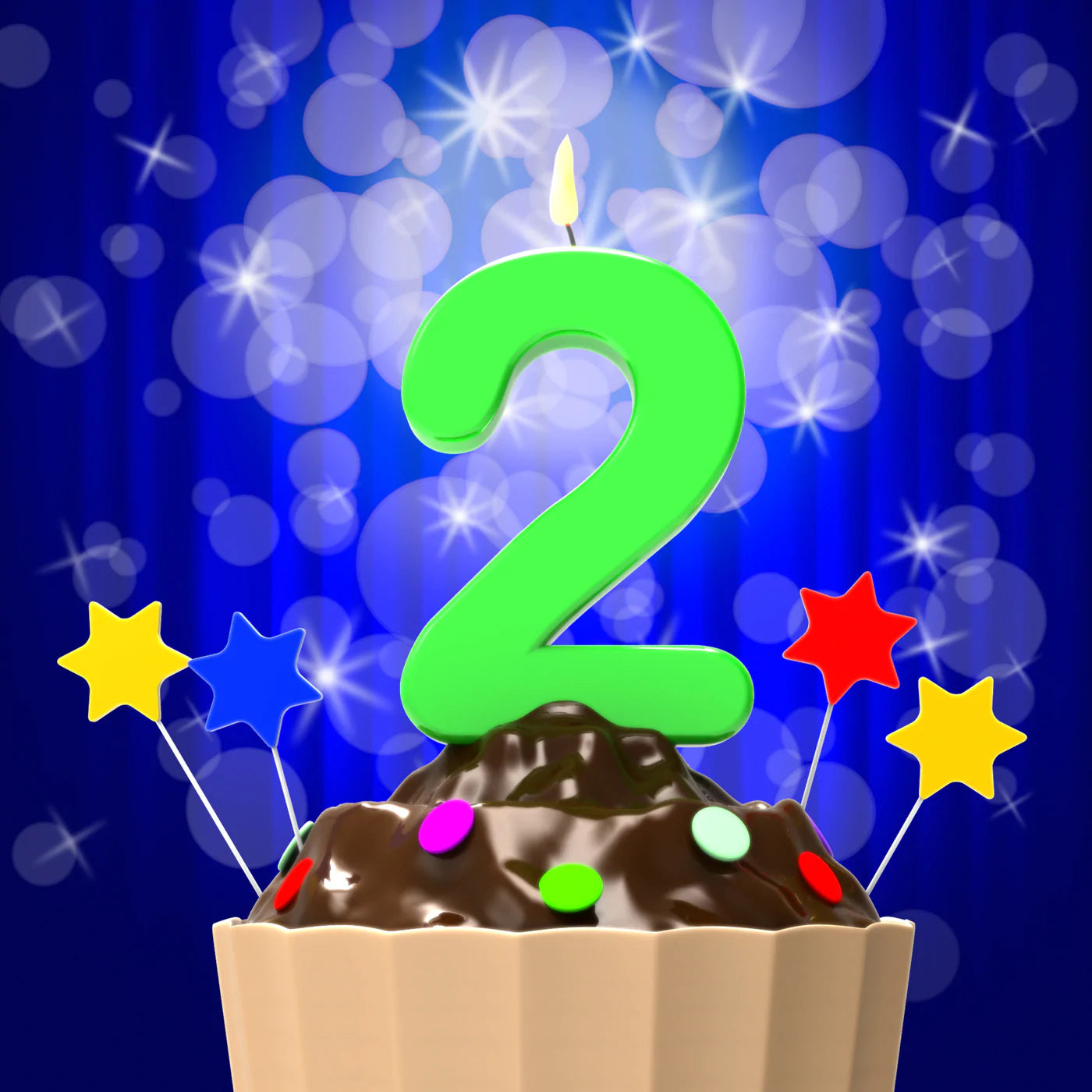 September 1 is officially Zungleboo's corporate anniversary and this year we're celebrating two years in business.
In some ways it's gone by in the blink of an eye and in other ways, it seems like Zungleboo has been part of our lives forever. We've been reflecting on the past two years and wanted to share some lessons learned along the way (maybe it will help some other entrepreneurs) as well as what we're looking forward to.
Solving a problem
Be true to your mission. We started this business with a focus on bringing a sustainable tableware option to the marketplace and that mission drives everything we do and every decision we make. Our two-year corporate anniversary celebrations begin with remembering why we began this journey and what problem we were out to solve.
Start with the product. From the onset we knew that Zungleboo tableware was going to be a premium item and as such, it not only had to be sustainable (see "Be True to your Mission") but high quality as well. Without quality nothing else matters.
Business is a team sport
As founders, we carry the vision and are responsible for the business but that doesn't mean we don't need the right partners on our team. From retail partners, manufacturing and materials providers, logistics pros and influencers and marketing partners, it's important to find ones that understand your vision and mission and support it. It's also critical that you chose partners that are the right size for you. They need to be big enough to have the resources to support you but not so big that you'll get lost in the shuffle. These are the partners who will help you execute your plan with excellence.
Learn from your customers 
Know your customer. It's easy to say that "anybody could be our customer." It's more challenging, but critically important, that you figure out who your target audience is, what moves them and what unmet need your offering is meeting. Identifying and focusing on their need is the way to grab their attention and open their eyes to your solution.
Do a little good along the way. Giving back to various social and community-focused organizations is important to us and we're always gratified to find these partnerships, especially when they align with our company's mission, values and product. This year, for example, we were a sponsor of the Sprouts Chef Training program in San Francisco which provides internships in restaurant kitchens to underrepresented youth.
It's the journey
Don't forget to enjoy the ride. Nobody became an entrepreneur because it's easy – it's not. There are challenging times and great times, and the key is to learn from both and make sure that you're enjoying it. If not, then you need to ask yourself why you're doing it.
Looking forward
As entrepreneurs, it's important that we do learn from the past, but always be looking to the future. To that end, we have a lot to look forward to over the next several years.
Continuing to refine the product. Getting a product launched is no small feat, but it's not the end of the process. There is always room for improvement. At Zungleboo, we will always be looking for more sustainable ways to make our tableware and we'll continue to refine the design and usability.
Launching new products. As a tableware company, there are many paths for us to expand our product line. We're working on several and can't wait to share some new products with you in the near future.
New retail partners. We're excited about our recent announcement regarding our partnership with Wolf & Badger and before too long, we'll be making another exciting announcement about a bricks and mortar store that will be featuring Zungleboo.
Make Zungleboo a household name. We've got big plans, that's for sure. But we know the key to making those plans a reality is to be smart about building and not tackle everything all at once. 
Join us
As we look back at the past two years, it's gratifying to see how far we've come. We secured our trademark, launched five eco-friendly tableware products, received certification as a Biobased Product from USDA, fulfilled more than 1,000 DTC orders as well as some wholesale orders to restaurants, sponsored some causes we believe in and secured some key retail partnerships.
Phew.
It'd be easy to say that all that makes us tired, but the reality is that it makes us energized for the next several years. We hope that you join us in making Zungleboo a household homeware brand by our fifth corporate anniversary! 
Thank you to all who have supported us this far.