The Tales
Corporate Cafeterias get a Sustainability Upgrade
Sep 10, 2022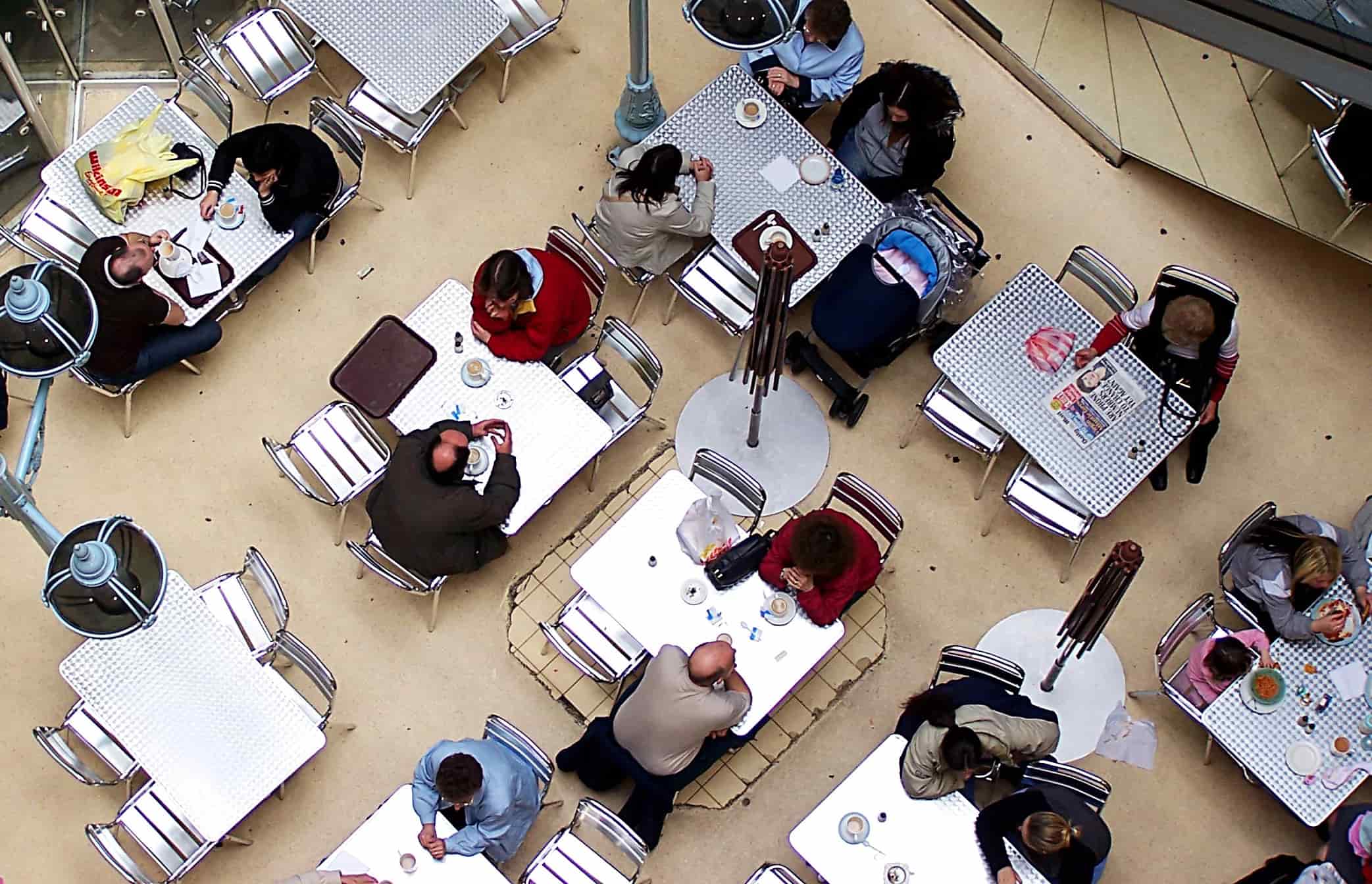 Corporate cafeterias are back. Along with the return to offices, comes the return of the office lunch. Some pack. Some go out. And some employees, often on larger corporate campuses, have the option of eating in the corporate cafeteria.
We've gotten a few inquiries from corporate cafeteria managers asking about our plates and bowls for use in their facilities. As we got a little curious about what was driving that interest, we did a bit of research.
Corporate Cafeterias Becoming Perks
Gone are the days when the corporate cafeteria was the choice of last resort. Many big companies are turning their cafeterias into culinary experiences offering a wide range of options for their employees. More companies are using their cafeterias as an employee perk and continuing to add features that their teams value.
A quote on Corporatediningservices.com sums up the shift in approach well. "Forward-looking companies have come to realize that onsite dining is more than just a convenience for time-strapped business diners. Instead, it's a strategic asset that enriches the corporate culture and contributes to organizational performance."
This could mean options for special diets. It could mean high-end chefs preparing meals from scratch instead of big contract foodservice suppliers delivering food. And it also means catering to their employees' values which increasingly include sustainability.
In the International Food Information's Council 2022 Food & Health Survey, consumers showed a sharp uptick in prioritization of environmental sustainability. For example, 52% of the general consumers surveyed believe that their food and beverage purchases have an impact on the environment. For Gen Z the numbers are even higher. They are more likely than boomers to buy products labeled "small carbon footprint/carbon neutral" or "plant based."
Sustainability Trend
Sustainability is a major trend and corporate cafeterias are along for the ride. Companies not only want to address their employees' desires to work for a sustainable company, but many big organizations are doing what they can to be more sustainable across the board, lunchtime included.
Many of the bigger tech companies are making strides in providing healthy, great tasting, chef-prepared foods AND doing so in a sustainable café environment. For example, the chef at Dropbox's cafeteria checks the Monterey Bay Aquarium's Watch List before buying any fish. At Air BNB, the café team makes their own sodas and energy drinks to help cut down on single-use cans and bottles.
And local farm-fresh ingredients are big. As this article in Bon appétit puts it, "While America's restaurants have reached peak farm-to-table, we're just at the cusp of farm-to-cafeteria."
Zungleboo Plant-Based Tableware
Knowing that the people and companies who run these cafeterias are focused on sustainability, it only makes sense that they'd look beyond the food itself to the other parts of the dining experience, including eco-friendly, plant-based tableware. Now that our curiosity about the inquiries we've received is satisfied, we're excited to continue the conversations with these forward-looking companies and hopefully bring Zungleboo into their corporate cafeterias.