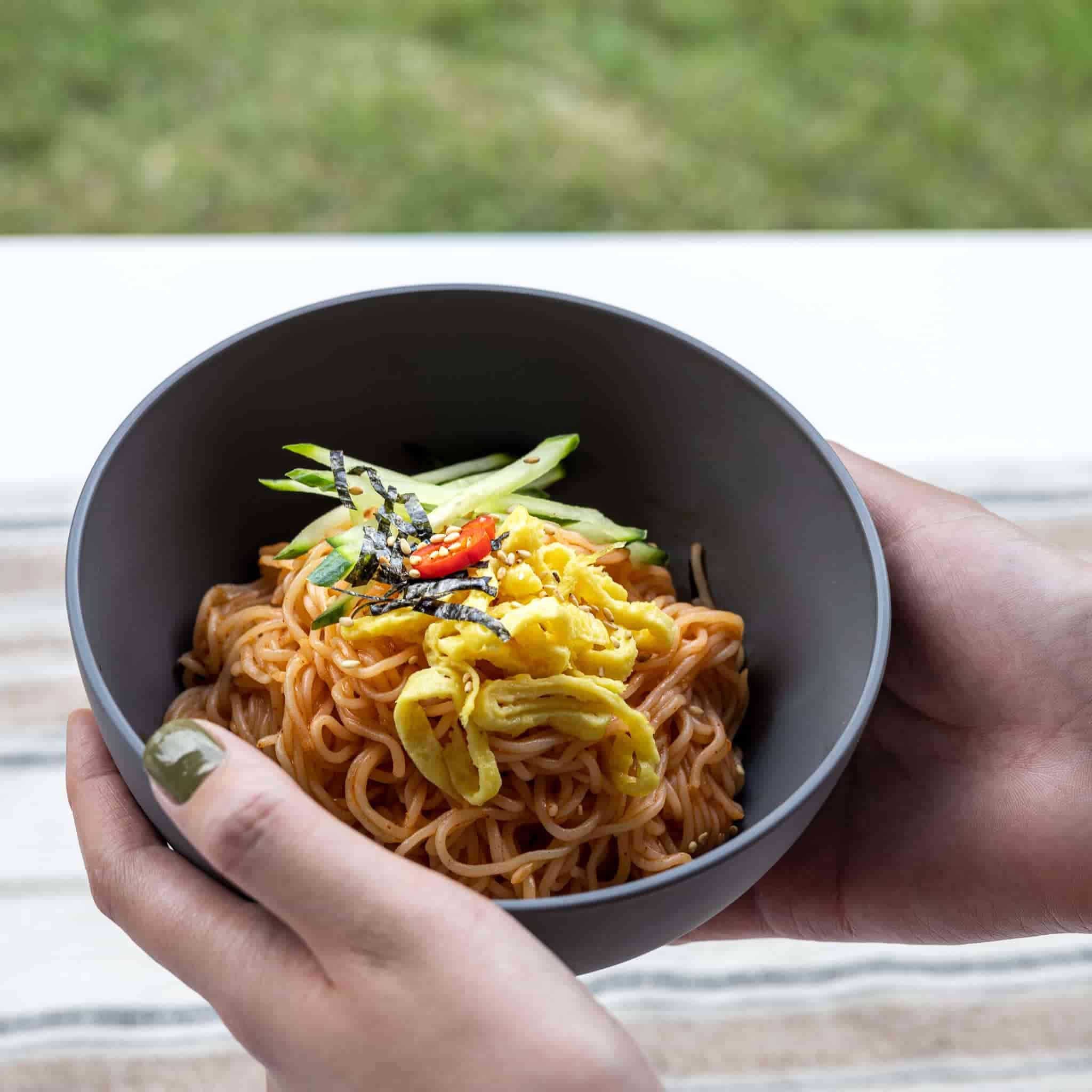 There was a time when bowls were relegated to cereal, soup and the occasional bowl of ice cream.
But now, it seems, that the humble bowl is having a moment.
From fine dining to fast casual, noodle places and even pizza joints (we see you Papa Johns!), diners can't get enough of bowls. And for those without a Ninja Blender at home, you can even make smoothie bowls without all of the fuss of getting your blender cup dirty.
The origin story for the bowl trend can be traced to fast-casual restaurants. Bowls started as a way for restaurants to meet the special needs or special orders of diners with off-menu requests. The website Bluezones tells us "Chipotle staff filled special orders for "naked" burritos (without tortillas) by piling up the requested ingredients in foil-lined bowls, and it caught on by word-of-mouth. In 2003, the chain introduced its famed burrito bowl, and the bowl craze began."
Healthy Bowls
There are a lot of reasons for the popularity of bowls in addition to their easy customization. They are very versatile, encompassing a wide range of cuisines; they are efficient with little waste because diners can get what they want without removing a bun or tossing a tortilla. But another key factor in their favor is that they can easily be made to fit a healthy lifestyle.
Many bowls are made with grains, fresh vegetables and lean proteins. Quinoa as a base? You bet. Fish as the hero? Yes way poke! Vegetables on top of vegetables? Bring it on. Sure, you can load up a burrito bowl with more queso and chips than you need, but you can also make it lean and mean. That's the beauty of customizing bowls.
Make-it-yourself!
You don't have to go out to eat to enjoy the bowl trend. Making bowls at home is easy and it's a great way to ensure that the picky eaters in the family can create something they enjoy with a little personalization.  Of course, cereal bowls are the easiest!
If you need inspiration, there are countless cookbooks about bowls. For starters, here are five that Barnes & Noble recommends. And for those of you who believe that cookbooks are "so last century" the internet is awash with recipes and tips. A quick Google search for "Bowl Recipes" brings up more than 500,000,000 entries. There is no shortage of options. 
So, what are you waiting for? Grab a bowl (perhaps one of our Sora bowls) and dig in!