The Tales
Five tips to upgrade your picnic style and sustainability quotient
May 25, 2022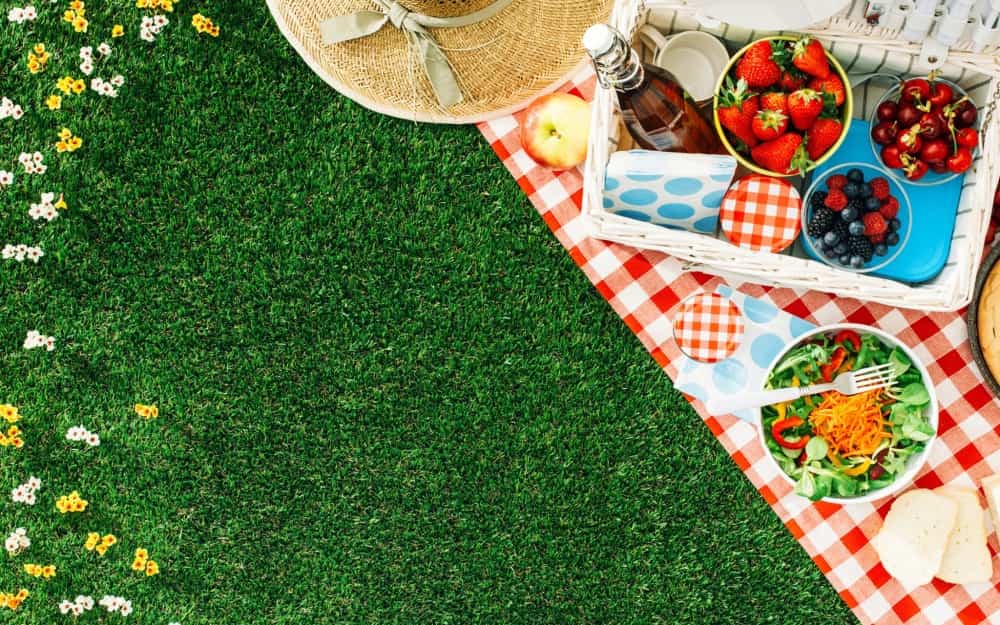 A zero waste picnic is easy when there are substitutes for single-use disposables!
From Memorial Day all the way through Labor Day and beyond, it seems there is always a reason for a picnic. In fact, a 2019 poll of 1,000 Americans from the National Recreation and Parks Association found that picnics were our top outdoor recreation activity.
But it's time to ditch that warm PBJ sandwich in a Ziploc and the bag of chips and Oreos hastily thrown in a sack. Make this the year that you upgrade your picnic style and sustainability quotient and become the envy of the park. 
Whether it's a quick picnic lunch on your break or a leisurely outdoor lunch at a park on the weekend, it's time to elevate the experience and do something good for the planet as well. 
Start by ditching the disposables.
Swap paper plates for reusable dishes. It's more sustainable and it classes-up the picnic.
Quench your thirst from a reusable water bottle and forget about the single-use plastic bottles.
Bring your own real flatware from home instead of plastic utensils – or better yet, pack finger food – no forks needed.
Pack without plastic bags. Wrap your sandwich in a cloth napkin or use a reusable silicone bag.
Cloth napkins not only elevate the experience but are also reusable.
Now that we've done away with the disposables, you can focus on the food, family and fun knowing you are on a zero waste picnic!
For workers who enjoy a lunchtime picnic, it's smart to keep your picnic bundle of a plate, utensils and cloth napkins on hand at your desk or in your locker so you're always ready for the picnic perfect day. 
Happy picnicking!